10 Small Black-Owned Businesses to Support This Month and Beyond
August is National Black Business Month. There are approximately 124,551 black business owners in the United States, according to the 2021 Census. This number is increasing each year, with the support of consumers and other businesses who are understanding the value of shopping local, shopping small, and supporting a diverse community, including black businesses. We have created a list of some small, up-and-coming black-owned businesses to support this August and any other time of the year. These are just a handful of black-owned businesses, but again there are over 100,000 in the United States, and plenty in your own backyard.
[Jump ahead to Apparel and Accessories, Art and Design, or Health and Wellness businesses.]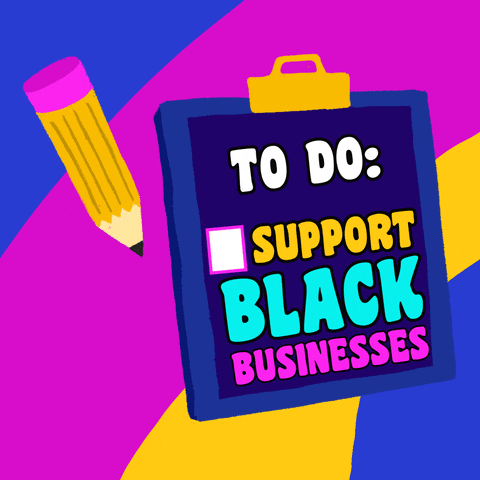 Apparel and Accessories
Furby enamel pin
Ariel Hart is an artist based in Los Angeles, California. She turns her bright colorful art with pop culture references into wearable enamel pins. Her products are available for purchase on her Etsy store.
Abi Ishola wearing pink shirt with text "This Mom is Building a Legacy".
Beyond Classically Beautiful Style
Abi Ishola, an Emmy nominated journalist, started Beyond Classically Beautiful in 2015. Her company started as a photo series that celebrated black women, which then expanded into a clothing line. The company's goal is to is to continue to "inspire, showcase, and uplift Black women through beauty and style". They sell a variety of stylish T-shirts, hoodies, and accessories with empowering text.
Fortune Necklace by Jade Gold
Begun in Atlanta, Georgia, Jade Gold Studio creates handmade gold jewelry of a wide variety, from anklets, to bracelets, to necklaces and rings. They describe their jewelry as a minimalist style that suits any woman. It can be enjoyed for its simplicity or layered for a bold, modern look.
Art and Design