Frequently asked questions
How will I know what to bring to my streaming class?
---
Great question, we will provide info on supplies and materials either by class description or by email.
---
Do CMTE classes fulfill music therapy licensing requirements?
---
CMTEs are continuing music therapy education and fulfill the credit needed towards the 100 credits required within a five year board certification renewal cycle.
---
How do I "attend" my live streaming classes?
---
You will recieve a zoom link or live stream link in your confirmation email once you have booked your class. Your Learn for Life Coordinator will make sure you are set up for success. If you have any trouble with recieving your zoom link, please contact us at learnforlife@ableartswork.org Here is an Able ARTS Work tutorial on zoom: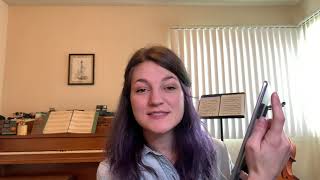 ---
How do I apply to teach through Able ARTS Work?
---
We would like to hear from you. We are looking to bring your passion and enterprise to individuals who are interested in growing creatively and in a inclusive setting. Please feel free to fill out an application and indicate you are interested in teaching through the Learn for Life Site. Online application: https://form.jotform.com/210266859256160 Questions: learnforlife@ableartswork.org
---
Who can I reach if I have questions or technical issues?
---
We want you to know that you are supported in this learning journey. Feel free to reach out with your questions through our "Let's Chat" box located in the lower left corner or reach out to Sydney Davis-Campos, Virtual Learning and Training Coordinator directly at learnforlife@ableartswork.org
---
Are your classes accessible?
---
We're committed to making our classes accessible to the widest possible audience. If you have accessibility needs, when filling out the booking form please check the box at the bottom of the form indicating that you need additional assistance. A staff member will be in contact with you shortly after you have booked a class to discuss necessary accommodations to ensure the class is fully accessible for you. ​ Accessible Options through Zoom: Adjustable captioning and chat font size Screen reader alerts Zoom supports common screen readers such as NVDA, JAWS, VoiceOver, and Android Talkback. Zoom visual interfaces are designed with adequate color contrast, size, and usage of color to ensure clarity for users with various vision needs. Keyboard shortcuts Screen shared items can also be uploaded in the chat for screen reader users to be able to follow along with their own technology. Can spotlight and pin multiple videos to ensure the interpreter is always visible. ​ We welcome any comments or suggestions regarding the accessibility , if you wish to contribute to improving our sites, please contact us.
---
---