ArtBeat Radio: Identity, Part Two
Updated: Mar 8, 2022
To start the New Year, Able ARTS Work's ArtBeat Radio Podcast discusses "Identity", and what that means to them in this two-part series. Access part one here. This episode is moderated by Board-Certified Music Therapist Heidi Tulcan, and Virtual Learning Coordinator Sydney Davis-Campos. You can listen to the podcast and read the transcript below.
ArtBeat Radio, Identity pt 2, cover artwork by Stephanie Monis
Welcome back to ArtBeat Radio! You're listening to part 2 of our Identity series. We held a panel of Able ARTS Work clients back in October 2021 and asked them various questions regarding their identities and how each individual feels about person first language vs identify first language.
Thank you to Max Lecanu-Fayet, Stephanie Monis, Renee Morneau, Timothy Holmes, Alison Salo, Brian Corder, Matthew Campano and Cristina Mariotta for being part of this panel.
Thank you to Stephanie Monis for this album artwork!
Thanks for listening and tune in next time! For more information about our organization, please visit our website www.ableartswork.org .
*Intro music by ArtBeat Radio staff*: Music, stories and more. You're listening to ArtBeat Radio, a program by Able ARTS Work.
Stephanie: Welcome back to ABR.
Jillian: This year we're more accessible. We have audio transcriptions with every episode.
Stephanie: In October we held a panel where we talked about our identities.
Jillian: Hope you enjoy it!
Stephanie: I hope you enjoy
Heidi: Alright, Folks, so we'll just kind of get started. It's just a conversation. I know that Savannah was talking a little bit about how today is part 2 to our inclusive language panel. So, thank you all for joining. I'm so excited to hear what you have to say. The first thing that I want to just let you know is that we are being recorded right now, so anything you say here will go out to other people. Is everybody okay with that?
Group: Yeah/yes
Heidi: Okay, okay. Let me know if you say anything and then you're like "oh, actually I don't want other people to hear that" and then we can just take it out, okay? The other thing that I kind of wanted to mention is – if I say something that you don't agree with, please correct me.
Cristina: Yes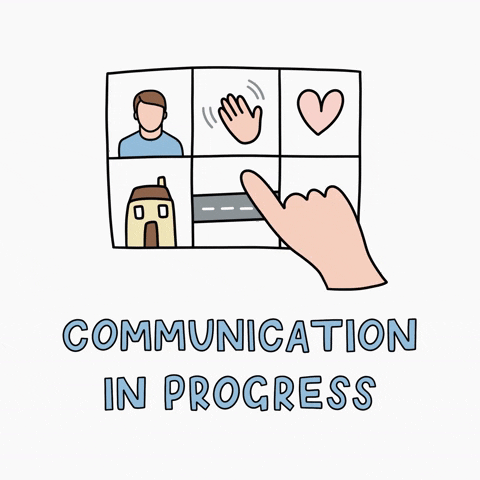 Heidi: It would help me understand your point of view- I think the same for everybody in this class? I don't want to speak for- okay! Yeah, just if there's something where you're like, "Hey actually, I don't agree with that!" Let us know, help us learn. Teach us your ways. We're going to go around and do introductions. You can say as much about you as you want, or as little about you as you want. Just whatever you're comfortable with, okay?
Max: I am Max. I live in California. I'm interested in becoming a screenwriter. I go to college and I have Autism. Yeah, and I've also written two screenplays before. I've also done some work in theater and acting in theater productions. That's all the stuff that I've done.
Timothy: My name is Timothy Holmes. I am 34-years old. I soon- in some months I'll be 35 and I was born in Long Beach California. I have Autism and I've been in the program for 4 years! After this year, it'll be 5, and I'm glad to be here.
Stephanie: Hi, I'm Stephanie. I am 32-years old. Gonna be 33 soon. I also have Autism and I'm very excited about today, and I live in San Diego and I am glad to be here.
Cristina: My name is Cristina Mariotta. I live in Long Beach. I am 37-years old. I have Autism and we are disabled. I was in high school, I was in middle school, and elementary school.
Matthew: My name is Matthew Campano. I live in Long Beach California. I have Autism, and I'm an artist!
Max: Nice!
Alison: I'm Alison Salo and I have Cerebral Palsy
Brian: My name is Brian Corder
Heidi: My name is Heidi. I work for Able ARTS Work
Matthew: Hey Heidi
Heidi: Hi! I think- I don't know. I lose track. I want to say 3 years I've been here. I'm a music therapist and I help run ArtBeat Radio.
Sydney: My name is Sydney. I am the virtual learning coordinator at Able ARTS Work and I have been here for almost 5 years now and I am an artist as well.
Matthew: Artist!
*laughter from group*
Savannah: Hi, I'm Savannah. I am a drama instructor
Matthew: Hi Savannah!
Savannah: Hi, Matthew! I am a drama instructor here at Able ARTS Work. I've been here for a little over a year, and I'm super excited to be here with Ya'll.
Renee: My name is Renee Morneau. I'm 38-years old. I'm Down's Syndrome. I have lots of friends. I am a fulltime auntie. I have 2 nieces and 2 nephews.
Max: Nice!
Heidi: Renee, I noticed that you said you are Down's Syndrome, and Stephanie, I noticed that you said you have Autism. Where one of you says, you know, you are something, one of you says you have something. Does anybody know what person-first language is?
Max: No, what is that?
Heidi: You said something which a lot of people call people-first language. You said, "I am- I have Autism" and not "I am Autistic". So, I was wondering why you choose to say it that way or if you've ever thought about that?
Stephanie: I say it that way because I feel comfortable with saying that because I feel like even though I'm Autistic, I feel proud of that.